UPROOT ORIGIN IS BASED IN HILO, HAWAI'I. WE CREATE ELIXIRS TO IGNITE THE FIRE WITHIN.

WE BELIEVE IN COMMUNITY AND WORKING WITH LOCAL FARMERS TO SUPPORT THE LOCAL ECONOMY.

THESE ELIXIRS ARE CREATED FOR ALL WALKS OF LIFE, WITH FAMLY AT THE ROOT OF EVERYHING WE DO.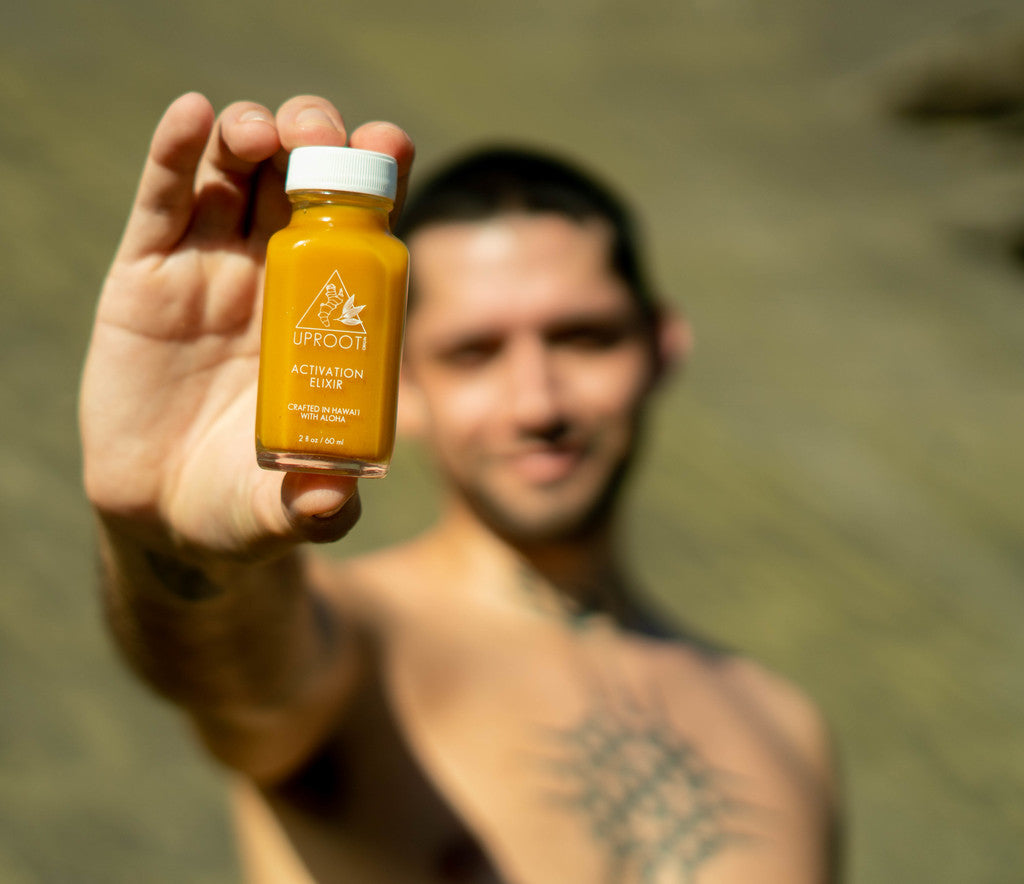 We have found these combinations of ingredients beneficial for:
Anti-inflammation, joint relief, promoting blood circulation, energy boosting, healthy metabolism, digestion, hormone balancing, stamina, and reducing anxiety.